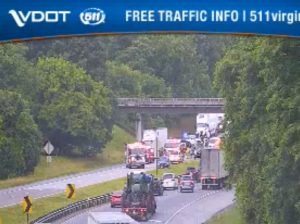 VDOT reports an accident is blocking all northbound lanes of Interstate 81 at milemarker 162 just south of Buchanan. VDOT traffic cams confirm the blockage and the major backups that are resulting.
FROM 511VIRGINIA: On I-81 at mile marker 162 in the County of Botetourt, motorists can expect delays due to a multi-vehicle crash. All North lanes are closed.
The post Accident blocks all northbound I-81 lanes at Buchanan first appeared on News/Talk 960-AM & FM-107.3 WFIR.